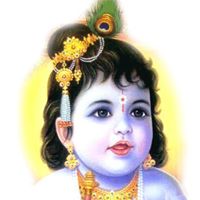 Cite.Co
is a repository of information and resources created by industry seniors and experts sharing their real world insights.
Join Network
Hi, can anybody will help me to define the KRA's and KPA's Regards Amogh
From India, Mumbai
Key Result Areas [KRA]

"Key Result Areas" or KRAs refer to general areas of outcomes or outputs for which the department's role is responsible. A typical role targets three to five KRA.

Value of KRAs.

Identifying KRAs helps individuals: · Clarify their roles · Align their roles to the organisation's business or strategic plan · Focus on results rather than activities · Communicate their role's purposes to others · Set goals and objectives · Prioritize their activities, and therefore improve their time/work management · Make value-added decisions

Description of KRAs

Key result areas (KRAs) capture about 80% of the department's work role. The remainder of the role is usually devoted to areas of shared responsibility (e.g., helping team members, participating in activities for the good of the organisation).

KEY PERFORMANCE AREAS.[KPA]

When the key results area is large,

it is broken into manageable areas for managing/ evaluation.

these sub-sections of KRAs are called KPA

example

KRA = RECRUITMENT/ SELECTION

KPA 1= RECRUITMENT

KPA 2 = SELECTION

KEY PERFORMANCE INDICATORS [ KPi]

To manage each KRA/ KPAs, a set of KPI are set .

KRA and hence KPI is attributed to the department /INDIVIDUAL which

can have effect on the business results and is

self measured where applicable.

Regards,

Shijit.


From India, Kochi
This discussion thread is closed. If you want to continue this discussion or have a follow up question,
please post it on the network
.
Add the url of this thread if you want to cite this discussion.