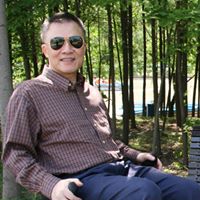 Cite.Co
is a repository of information created by your industry peers and experienced seniors sharing their experience and insights.
Join Us and help by adding your inputs. Contributions From Other Members Follow Below...
Hi All, As a HR HOD, how do I promote safety in factory & office to let the worker & staff to practice & get involve in their daily activvity. Kindly advise. Thank you. Regards, SLin
Dear Slin,

Employees Safety

1. General

When employee feels secure in his/her work environment, his/her mind is clear for concentrated, productive work. On-the-job accidents and robberies almost never "just happen"; usually, they can be prevented by being alert to the surroundings and by being safety conscious. The following are general safety tips which should help make our place of business a better place to work.

2. Office Safety

The office safety is really just common sense; it should be practiced everywhere. For example, consider the following:

• Acquaint yourself with the fire or emergency exits in the office. Know the exit route that you would take if an emergency evacuation of your area were necessary. Remember - never use an elevator in case of a fire!

• Be aware of the physical setting outside your office and plan for difficulties or delays. In some cities, you may need to be particularly alert about your personal safety to and from work. If you are in a suburban or rural area, inclement weather conditions may cause transportation concerns.

3. Work Area

To prevent the loss of important Payers or documents, it is to employee's benefit to insure that they are organized and are placed in a safe location. To reduce the risk of injury to yourself or others, working area should be clear of any obstacles - open file drawers, objects on the floor, telephone cords or other wires lying in traveled paths, etc.

Please be sure to report any unsafe conditions in your work area, such as loose floor coverings, faulty wiring, etc., to your Supervisor or Manager. In addition, please notify your Supervisor or Manager of any injury to yourself, or damage to clothing or other personal property occurring during working hours.

The office equipment you use in your work represents a considerable investment - handle all machines carefully. When a machine fails to work or needs repair, report the matter immediately to your Supervisor or Manager.

4. Personal Belongings

The Company is not responsible for the loss of personal valuables that are brought to the work place. If employee must bring valuables to work, do not leave these items in full sight - lock them in a locker, drawer, or some other secure location.

Employee's automobile represents a large personal investment and, of course, involves risk. If employee drives to work, wear the seatbelt - it is required by Law, and is advisable everywhere. Always lock your car when you park, and do not leave articles you value on the seats or where they may be observed from the outside. Even if a loss occurs on Company property, the Company is not responsible.

For the safety and convenience of everyone, all parking regulations and restrictions in effect at particular office must be strictly observed. Do not block fore lanes for any reason.

Although the Company does not claim responsibility for the loss of personal belongings, all suspected thefts should be reported immediately to employee's Supervisor or Manager. In Company-owned facilities, the Supervisor or Manager should transmit this information to the HR Manager or Security Offices.

B. regards,

John

@ John
Today only i came across your this posting related to Safety...
Nice to go throught the write up...
Thanks for sharing... Try to come up with your postings in Safty Health of your employees forum...
Regards,
Dipil Kumar V

This discussion thread is closed. If you want to continue this discussion or have a follow up question,
please post it on the network
.
Add the url of this thread if you want to cite this discussion.