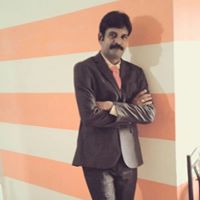 Cite.Co
is a repository of information and resources created by industry seniors and experts sharing their real world insights.
Join Network
Can any senior hr person suggest me on below mentioned:
I am MBA graduate with 3yrs experience, now iam planning to go for law course. I have two options 1.LLB and 2.MBL (Master of Business law) by Indian law School, Banglore. which would be the better for me as iam plannig to make career into HR and Legal departments as legal consultant or legal advisor for reputed corporates, will corporates consider these private university degrees like MBL, Master of cyber law from ICFAI, and and Institutes established under various acts..
Kindly guide me...,
Regards,
Karthik.

Hi,
If you want to be in H.R then go for LLB .
and if you want to make your carrier in Business Law ,then only you opt form MBL .
Basically MBL is better if you have ompleted your LLB and wanted be become an advocate or a legal advisor.
Thanks & Regards,
Poonam Vashisht

This discussion thread is closed. If you want to continue this discussion or have a follow up question,
please post it on the network
.
Add the url of this thread if you want to cite this discussion.