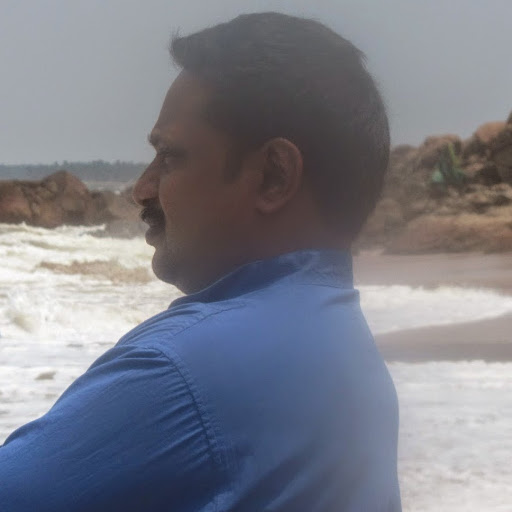 Dear Seniors,
I need a quick help...
I am looking for short term courses in HR (duration of the course should be 4-5 days) in Delhi NCR region.
I am MBA (HR) and have 3.5 yrs of experience in hard core HR (have tried hands in recruitment, payroll, generalist and employee relation).
I know many universities offering certification courses but they are not less than 6 months and being into regular job, can't join and also not willing to join.
Topic could be any related to my field and area.
Your help would be highly appreciated.
Regards
From India, Delhi
Hi,
You can contact Mr. Jagadish CEO Mobile No: 09845865250 of HR House. This institute is based out of Bangalore but has Online training facility. I did a certificate course from there.
Regards,
debasree:icon1:
From India, Calcutta
Dear Ditti,
Middle Earth India programs can be checked in www.mecindia.org and for HR Hose the url is www.hrhouse.com.
Regards
Suresh M.G
From United Arab Emirates, Dubai
Hi Suresh,
Thanks but they are based out of Delhi and i am looking for some good institutes in Delhi only.
Also, they have an option of online training as well but that is of least interest to me.
Can you help me with contact details of institutes running in Delhi?
Thanks again
Regards
From India, Delhi
hey try this one....

Course: Professinal HR Generalist
Location of Training: Noida
Duration:
Regular - Four Consecutive Weeks (30 Days)(4 Weeks Monday to Friday) 11.00 am - 1.00 pm
Weekend Batch / Sunday Batch : Eight Sundays (2 months) 11.00 am - 2.30 pm
Fast Track -Two Consecutive Weeks (15 Days) ( 2 Weeks Monday to Saturday ) 11.00 am - 1.00 pm
Fee: 8500/- (ONE TIME PAYMENT)
Mode Of Payment: (cash / cheque / DD )
In favour of ASIA WEB MEDIA Payable In New Delhi
Documents to be caried at the time of admission: One copy of your resume, One passport size photograph.
P.G/Hostel Facilities with Food and Accomodation are provided at extra
costs of Rs.3500/- P.M.
Address :
ASIAWEBMEDIA TECHNOLOGIES
C56/22, SECTOR62, NOIDA-201301
Mobile: +9811422798
Placement Details:
100% Placement Assistance will be provided.
Once the training program is done, Candidate will be scheduled for interviews with our clients ( IT, non IT, ITes).
Syllabus:
Payroll Processing
----------------------------
* Taking Care of Complete Staff Data Base.
* Pay-roll processing with regard to labor laws.
* Monitoring PF, ESI, PT Calculations, Remittances, Fillings, etc.
* Taking Care of routine Tax planning Co-ordination for the Employees.
* Monitoring Relieving Procedures and Settlements & General administration-related work and Employee Co-ordination.
* Marinating the Contract Employees details
* Salary Processing , Form 16 , Balance Sheet , PF ,ESI , Income Tax , Legal Acts, Rules, Procedures, Forms, Formats Filings etc , Income Tax and Tax planning of salaried personnel & TDS on professional charges, consultancy charges and on other payments.
HR Generalist Area
----------------------------
* Taking Care of Joining formalities of the Employees
* Co-ordination with the new jonnies of the internal employee
* Issuing the Offer Letter and explain the salary details
* Employee Relationship
* Handling Exit Interview
* PMS System of the Employee
* Processing Employee PF, ESI, Mediclaim & Other Employment Registration forms
* MIS Reports , Policy Implementation ,Competency Mapping , Compensation and Benefits Policy , Attrition Issues & Exit Interviews
Core HR (Recruitment)
------------------------------
* Searching the database/web/jobsites to source out the required resumes /cv
* Speaking/Emailing to the screened/short-listed resumes and checking their availability and interests
* Sell and forward the interested candidate resumes to clients against requirements with the help of senior recruiter (recruitment team)
* Exposure of Handling three verticals IT , ITES & Non IT recruitment
* Maintain excellent resume to interview conversion ratio
* Training the candidates on interview pattern and interview tips for all the rounds of interview
* Making Cold calls & Head-hunting
* Coordinate interviews efficiently and make the event happen
* IT , ITES , Non IT Recruitment & US Recruitment ,Man Power Planning , End to End Recruitment Process , Joining formalities and relieving procedures , Client Management, IT Skills Training to understand the technical requirements
Soft Skills
-------------------------
* Interview Skills (How to face Interview and How to Conduct Interview)
* Effective Communication & Presentation Skills
* Interpersonal Skills
* Personality Development
* Time Management
* Goal Setting
* Group Discussion
* Aptitude Test / Technical Test
* Psychometric Test
* Motivation / Body Language
Add on Benifits
------------------------
* Resume Formatting
* Career Counseling (Individual assessment will be given to all the candidates regarding the feedback about their mock interview and tips to improve their skills)
* IQ Tests
* Brain Teasers
* Personality Development
* 100% Job Assistance
* One to One Counseling for trainees Regarding CV revision having a professional approach
* Post training support provided regarding any HR issues
Trainer Details:
TRAINER 1 : She carries around 6 years of Corporate HR experience. She will be handling Recruitment module
TRAINER 2 : She has worked as a Generalist HR for 10 years now a full time trainer with ASIAWEBMEDIA. She will be dealing with Generalist HR module.
TRAINER 3 : Has worked for 3 companies as payroll executive. He carries around 11 years of experience in this domain. He will be handling with Labour Laws and Payroll Training.
Further details please feel free to call us.
Contact Person: SANDEEP
Mobile : +91 9811422798, Tel:0120-3128526/3136068
Thanks and Regards,
--------------------------------------------------------------------------------
SANDEEP|Resource Associate傍raining & Development|ASIAWEBMEDIA ONJOBTRAINING|
-------------------------------------------------------------------------------
ASIAWEBMEDIA,C56/22,SECTOR62,NOIDA |Mob: 91-9811422798| <link outdated-removed> ( Search On Cite | Search On Google )
--------------------------------------------------------------------------------
From India, Delhi
Dear Seniors,
Please help me ASAP
I am looking for short term courses in HR (duration of the course should be 10 to 15 days) in kolkata region.
I am doing PGDBA from symbiosis (HR) and having a working of experience 3.5 yrs in Associate Customer Care so I am looking for a change. Recently I received a mail from Apex consultancy from Bangalore for the short term HR courses but the thing is that I have to leave my job and then I can join the training because I will not get such a long leave from my company.I just wanted to know that Is this course is fruitful for me because once I will go to Bangalore I require a huge amount of money which will leave me financially drained after leaving this job.If there is any courses in kolkata I can opt for the both ie I don't have to leave the job and at the same time I can carry on with my dreams for HR
Please suggest me .
Thanks & Regards,
Babita Saha
From India, Mumbai
"Social Media in HR", is an E-cornell certification program offered by medvarsity. This program consists of three two-week courses that provide HR professionals with the skills they need to develop a smart, beneficial social media strategy for their organizations. This is an online course with Ivy league certification. Know more about the course and register : https://goo.gl/qY0kWv
From India, Hyderabad
"Strategic Human Resources Leadership" is an online certification program from eCornell offered by medvarsity. This is an Ivy league certification course. This course provides broad organizational perspective, laying foundation for you to identify, develop, and measure HR initiatives critical your company's bottom-line success. Know more about this course and register - https://goo.gl/yiIXVi
From India, Hyderabad
This discussion thread is closed. If you want to continue this discussion or have a follow up question,
please post it on the network
.
Add the url of this thread if you want to cite this discussion.