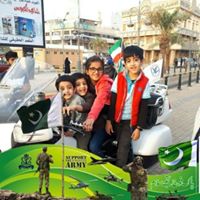 Cite.Co
is a repository of information and resources created by industry seniors and experts sharing their real world insights.
Join Network
Dear All,
Could any of you please help me in conducting Training Needs Analysis for the role of HR assistant/Administrator?
How to plan and conduct a TNA for any of the above HR roles ?
What are the main steps in conducting TNA and how to identify the development and training needs for HR assistant or administrator role?
I would really appreciate your kind help.
Any Hints,ideas or weblinks would be grateful.
Thanks a lot,
Atif Aziz
Kuwait

download training need analysis
Hello Atif,

I'd conducted a TNA for a PSU as a part of my internship. Please find below the details for conducting a TNA.

Training need analysis requires three different types of analyses namely,


1.Organization analysis

This is the first step in training needs assessment; broad issues that can influence training needs are identified in this phase. Organization analysis involves examination of the business environment, strategies of the organization and the resources at its command to determine where training is needed.

2.Task analysis

This is the second step in training needs assessment. In task analysis the job description and job specification are reviewed in order to identify the activities of the particular job and the job knowledge, skill level and attitude required for performing them.

3.Person analysis

Person analysis requires determining which employees require training and which employees do not require training. Person analysis helps managers to determine the content, coverage and design of the training programme. The person analysis is done in two phases. In the first phase, the performance indicators are developed and in second phase the gaps existing in knowledge, skills, attitudes are determined and approaches to resolve them are developed. Organizations use performance appraisal data for person analysis.


METHODS AND TECHNIQUES OF TRAINING NEEDS ASSESSMENT

1.Group or organizational analysis

ü Organizational goals and objectives
ü Personnel/Skills inventories
ü Organizational climate indices
ü Efficiency indices
ü Exit interviews
ü MBO or work planning systems
ü Quality circles
ü Customer survey/Satisfaction data
ü Consideration of current and projected changes

2.Individual analysis

ü Performance appraisal
ü Work sampling
ü Interviews
ü Questionnaires
ü Attitude survey
ü Training progress
ü Rating scales
ü Observations of behaviour

Hope this will help you.

Regards,

Srilakshmi

This discussion thread is closed. If you want to continue this discussion or have a follow up question,
please post it on the network
.
Add the url of this thread if you want to cite this discussion.