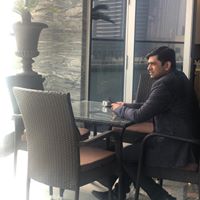 PRIME SPONSOR
-
FACTOHR
- Payroll Software with GPS Enabled Attendance, Travel, Performance Management, HRMS.
Explore Features
I am very keen to keep all the Acts Which are dealt in the HR point of views.If you have the collection can u send to me
With Warm Regards
SHYAM SOORAJ
Cite.Co
is a repository of information created by your industry peers and experienced seniors sharing their experience and insights.
Join Us and help by adding your inputs. Contributions From Other Members Follow Below...
is it like the IR manual .
Could you maail it to across.
Warm Regards,
Madan :-P
PRIME SPONSOR
-
TALENTEDGE
"Interactive Anywhere Learning". Executive courses from top reputed institutes like IIM, XLRI, MICA.
View Courses