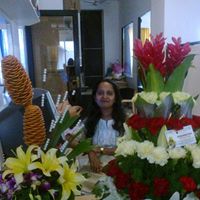 Hi Friends,
I need small infomation,my friend started new company he dont have any idea how to give salaries with break-ups means he wants to issue payslips....
And i need calculation how much we will povide these allowence
We need HRA,Medical Allowence,Travel Allowence
pls help me out
From India, Hyderabad
hi... The employees who have not joined work/duty on the mentioned dates nor informed the department on their delay in joining the duty.
Want to know what action can be been taken on them.i have deducted their salary and also tried keeping on hold they OT BUT ALL IN VAIN
CAN ANY ONE HELP IN OUT
From India, Panaji
Hi Dear

Pls find below details may be it helps u.....:)

PF—(Provident Fund)

Basically employer share of PF is 12 % out of which 8.33% deposited in pension and 3.67% deposited in PF.12% employee share goes to PF, so total share of PF is 15.67% and pension is 8.33%.
Now if u leave organisation within 6 month than u will not get 8.33% ie pension amount.as u are leaving after 2 years of contribution u will get full share with interest.

If your basic pay is more than 6500 /- p.m. So, employer can stop the PF deduction of employees & employer contribution.




Breakup of Salary is as following:

Earnings:
Basic: 30% of CTC (in some companies 40%)
HRA: 50% of Basic (In Metro) or 40% of Basic (In Non Metro)
Con.A. : 800 p.m
LTA : 1250 or 10% of Basic ( Whatever is less )
Medical : Depends
Supp. A. : Rest amount of CTC
Incentive :
Bonus :
Arrears :

Employee Deductions:
PF : 12% of Basic
ESI : 1.75 % of Basic ( if Sum of Earning heads is less than 10,000 )
Medical :
Income Tax : As per the gov norms.
Salary Advance: if taken
others

Net pay: Total Earnings - Total Deductions

Rgds
Sofy
From India, Mumbai
This discussion thread is closed. If you want to continue this discussion or have a follow up question,
please post it on the network
.
Add the url of this thread if you want to cite this discussion.