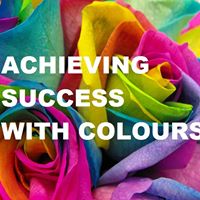 Dear All,
I am MBA-HR having 6 yrs experience in HR.
I have been offered a job as a Faculty in Management and along with the Trg & Placement Officer post in a college.
Can anyone suggest me that whether it is right field.what would be the actual role?
I have heard that Offiicer has to visit the companies and has to work as a liason between students & employer.what is the best way and what is the process?
Is it a right move?
What are the tips , which i have to keep in mind to perform better?
Please suggest
Regards
From India, Dewas
Training n Placement Officer:
Collect resumes of students who are in final year and properly groom the students for interview, format their resume properly and make it attractive.
Keep in touch with good companies n prepare presentations of your college and during campus time visit the companies and inform that your students receive best of training and are industry ready.
Assist students in placements.
Its not a marketing job its a counselling job to students and acting as link for arranging campus n other interview arrangements.:icon1::icon1:
From India, Pune
It is a good opportunity to keep you in dual role of coaching and training first. As a plancement support you would still enjoy the job. It is all goes by how passionate you are in teaching, mentoring and coaching students....
From India, Bangalore
Hi,
We are group of engineering and management college based in Indore. We are interested in placements for our 2009 batch. Reply if you can help in this regard.
Rahul Sharma
9827610754
Asst. Training and Placement Officer
CITM
From India, Ujjain
Hello I am come across to new field but do college pay good salary because in recession time whats the guarentee ? how is it working.
From India, Mumbai
Hi Deepa ,
I agree with K.ravi and P Ramakrishnan . I am sure you would enjoy working on this assignment.Please go through the attached presentation also.
Please feel free to reach me at 9833589787.
Regards,
Sheel
handwriting analyst
9833589787
From India, Kalyan
This discussion thread is closed. If you want to continue this discussion or have a follow up question,
please post it on the network
.
Add the url of this thread if you want to cite this discussion.