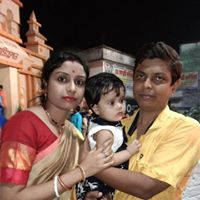 Cite.Co
is a repository of information and resources created by industry seniors and experts sharing their real world insights.
Join Network
Hi Shefali,
Request you to kindly go through the website of PHDCCI. You will find the holiday list there. Please find the link http://www.phdcci.in/listofhodiday-1.asp for your reference.
Regards
Kriti
From India, Delhi
For getting info on Holiday list 2009 plvisit www.persmin.nic.in
regards
From India, Delhi
Hi, during the month of December only Government will declare the list of holidays for 2009.
Dear All Please find enclosed Leave Calendar -2009. This file has two sheet 1.for North and 2 for Chennai. Hope you will find this useful Anushka
From India, Mumbai
Dear Comrades,
Somone please also email me the list of holidays for 2009 for the state of Maharashtra (including bank holidays , state & central list) at the email id given below.
Regards
Sindhu

Sir/Madam,
I am looking for an HR job and also have applied in many job portal but could not get suitable job. Anybody guide be how I can get a better oppurtunity. If anybody have any job vacancy in HR related job please call me at 09334833195 or E-mail me at
.
Rehards,
Raj Kumar
From India, Mumbai
This discussion thread is closed. If you want to continue this discussion or have a follow up question,
please post it on the network
.
Add the url of this thread if you want to cite this discussion.