MeghanaF

27
Hi, Can anybody send me List of Holidays for Year 2009 for Maharashtra???? Thanks in Advance Thanks Meghana
From India, Mumbai
PROFESSIONALS AND BUSINESSES PARTICIPATING IN DISCUSSION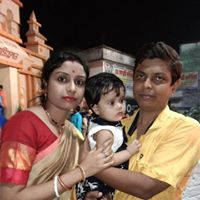 Use factoHR and automate your HR processes
Mobile-first hire to retire HR and Payroll software that automates all HR operations and works as a catalysts for your organisational growth.
Kriti Sampat

1
Hi Shefali,
Request you to kindly go through the website of PHDCCI. You will find the holiday list there. Please find the link http://www.phdcci.in/listofhodiday-1.asp for your reference.
Regards
Kriti
From India, Delhi
For getting info on Holiday list 2009 plvisit www.persmin.nic.in
regards
From India, Delhi
paran1976

1
Hi Team,
I came through the Posts that few of our Team mates have the LIst of Holidays for the year - 2009. Please forward the same to
.
I appreciate your timely help on this regard.
Regards
SP
From India, Madras
Dear All,
Please help me to obtain as much articles as available on Human Resource Management or related on Human Resource Management.
I'll be really Thank ful to all of you for this kind help and support extended to me.
Thanks,
NK
Director Marketing,
AECO INDIA PVT. LTD.
From India, Mumbai
earlystar

4
Dear All Im Cynthia working in software company as a HR Manager, can any one tell me how to improve HR Department? & also i need HR Policies.
From India, Madras
Hi, during the month of December only Government will declare the list of holidays for 2009.
Dear All Please find enclosed Leave Calendar -2009. This file has two sheet 1.for North and 2 for Chennai. Hope you will find this useful Anushka
From India, Mumbai
Dear Comrades,
Somone please also email me the list of holidays for 2009 for the state of Maharashtra (including bank holidays , state & central list) at the email id given below.
Regards
Sindhu

Raj Kumar Ghosh

1
Sir/Madam,
I am looking for an HR job and also have applied in many job portal but could not get suitable job. Anybody guide be how I can get a better oppurtunity. If anybody have any job vacancy in HR related job please call me at 09334833195 or E-mail me at
.
Rehards,
Raj Kumar
From India, Mumbai
If you are knowledgeable about any fact, resource or experience related to this topic - please add your views.