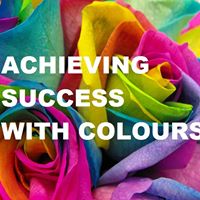 Cite.Co
is a repository of information and resources created by industry seniors and experts sharing their real world insights.
Join Network
Hi all,
I have designed a ppt based out of Kotler on effective Selling Skills... Do let me know how did u all find it.... I have more such ppt's designed on business Strategy, Quality and Sales Management based out of theories.
Please reply back to
if you need the ppt's:)
From India, Mumbai
Hi Nilesh, This is excellent and thanx a ton for posting it. Can you post the business strategy too?? Cheers!!
Hi Nilesh,
Thanks for your quick response.
When we say business strategy it means its based upon
1)Organisation culture Vision/Mission
2)Change management
3)Leadership
4)Analysis
5)Development
6)Evaluation etc etc
I want to know what are the different strategy types...
Cheers!!


Hi Nilesh, Thanks a lot for such a excellent post........ Do you have a e-copy of " One minute sales manager - Spencer johnson " book. Regards, Sheel handwriting analyst 9833589787
From India, Kalyan
Simply awesome postings . I would recommend all my friends and seniors to have a look at it . Thats what we call are perfect selling skills. Thanks for posting such things and I expect similar postings in near future. Thanks once again.
From India, Cuttack
Hi Nilesh Most of us are aware of Kotler on Marketing...Your slides provide a fresh approach on Kotler s work....In just two words:EXCELLENT Slides!!! Warm Regards Indranil Bhaduri Sales Trainer
From India, Bangalore
This discussion thread is closed. If you want to continue this discussion or have a follow up question,
please post it on the network
.
Add the url of this thread if you want to cite this discussion.