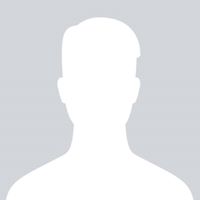 Hi
Cite Hr members
It's always been my fruitful & amazing experience sharing or knowing by this platform n today once again a query urged me to get its solution get from here...
My basic question to all my senior is "If an employee leaves the org. before completing his/her bond period in between, definitely the org.is eligible to take any legal action then what would be the different processes or level of charges we can include while formating the violating clause of bond documents- Consequences of violating the employment bond.
Regards
Lakshmi
From United States, Cambridge
Lakshmi, First of all bond is not valid in india. You cannot take any legal actions against the candidate even if he breaks it.
From India, New Delhi
Dear All,

Organisations are incurring huge expenses in training, moulding new hires to fit their technologies, organisation culture etc. Some times, the cost of recruitment is prohibitive. Such developments have compelled organisations to think of "Service bond" as an instrument of recovering such costs, in case an employee jumps training or service mid way through.

Typically, the bond binds the person executing, to the organisation engaging the trainee, that he is liable to pay such and such amount towards cost of training, etc., in the event the trainee leaving before, say three years. This is an agreement, where there is an offer and an acceptance for a consideration. This is perfectly enforceable, as the agreement is exeuted on a stamp paper of appropriate value. The bond can be produced in a court of law as evidence.

However, the fact of the matter is that, "Service Bond" is a product of the bygone era, where the employers were ruling the employment market; Where, skills were available in abundance and few avenues were available for the talented. With the crisis blowing in the industry, for skilled 'employable' manpower, I think organisations should look for other ways of attracting and retaining talent.
From India, Changanacheri
Thanks Mr. K.S. murthy for giving clear insight to the subject , Malikjs & Prathima as well for their respective views. the discussion has given more clarity to my understading but my basic question was something else..
"what would be the different processes or level of charges we can include while formating the violating clause of bond documents"
we are already following a set format but i want to change it so looking forward for more new , innovative inputs/suggestions of the experts.
Thanks Once again to all of you
Laxshmi
From United States, Cambridge
Dear,

Many PSUs requiring new hires to submit bonds, were infact keeping such bonds in the files. Till 2006, the bond money was to the tune of Rs.10,000 to 25,000 only. On top of that, many PSUs had presidential directives to transfer bond in case the new hire leaves to join another PSU, since it was considered that the talent remained within PSUs.

As far as I can see, the actual cases of recovery suits against persons furnishing bonds are negligible. At that time many organisations might have considred it bothersome to initiate long and windy legal proceedings for recovering such minimal amounts through court recovery process. In any case the organisation would cough out more on advocates.

There is a smart move by some. In case the employee / trainee breaks the bond, the organisations would recover the dues in full or on pro-rata basis from the amounts due. Though, his/her PF, gratuity etc can not be touched, dues can be recovered from salary, cash value of leave balance, incentive, bonus etc.

Some persons, who wish to make a graceful exit, would find out such dues, settle them and make a decent exit. Probably both employee and employer have to create a climate of such mutual respect.
From India, Changanacheri
Laxmi madam
I agree with views of Mr.KS murthy ,the first thing in such cases are linked with the conditiond specified in the bond and unless company really incurres expenditure in getting the skills to the individual/trainee it is fit case to fight and recover.However we must have a solid proof of spending the money on training
In case of sham bond it is not worth it
Patrudu
From India, Hyderabad
Dear All,
Please help me with my bond..
I am working for an indian company.I am in US since 1.5 year.I was placed in US by my Indian employer .Just before coming here my comp. took a bond as we should serve in India atleast for 1 year after returning or else we should pay 3months US salary.
I was here on training for 2 months and started working.
Now I want to leave my comp. and settle in India with another comp.
My employer is asking now to pay 3 months US Gross salary,it is around 12lakhs.
But i requested them as this is huge sum and I am ready to pay arnd 6lakhs..but My employer is insisting me to pay this huge amount..
Please anybody advice me how can I come out of this..
From Germany, Munich
Dear All,

We need to understand that the bond though legally not valid and it is a one sided affair, but for taining them in abroad or in India, the Companies are spending huge amounts. I strongly feel in case we build a case with all the necessary documetary proofs such as their travel cost, stay cost and the training cost paid to the trainer abroad or in India. We will still have a case.

As HR professionals we also have one more responsibility that in case we come to know from the past employer that one of his employee came out without fulfilling the bond obligations it is our duty that he pays reasonably amount spent on him for the training and we should insist for proper reliving and experience certificates.

In case somebody takes up the employment with forged documents we should be prepared to take necessary action on such employees. It is also to be noted here that if any employee does such kind of an act to one company he will definitely be doing to the present company.

In my view the bond is psycological deterrent and we need to insist the guarantor should be holding a responsible position rather than one of his family members. Then I think the bond will be having its own value.

This is my view on the bond.

A.Ratna Sekhar
AGM-HR


i have 9 year experience and working in placement company and i sign a bond of 2 year i m in probation period , 4 month gone and i submit my degree as security kindly help me how i get out of this company
thanks with regards
From India, Lucknow
This discussion thread is closed. If you want to continue this discussion or have a follow up question,
please post it on the network
.
Add the url of this thread if you want to cite this discussion.