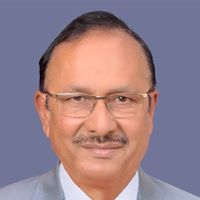 Cite.Co
is a repository of information and resources created by industry seniors and experts sharing their real world insights.
Join Network
Hi All,
I have seen hundred of posts in all forums for trainers. Why not we form a directory?
It will be a good resource for people who are looking for trainers and those who want to work too.
Lets give in here details that people look for when they want trainers.
Please give your details as
NAME:
City of residence:
Years of experience:
Domain specialization (industry):
Phone Number:
E-mail:
Willingness to travel:
Long/short term projects:
Areas of training:
Attach a e-brochure or document profiling your work

Dear Sumitra,
The required details are as below:
NAME: Dinesh V Divekar
City of residence: Bangalore
Years of experience: 8 Yeras +
Domain specialization (industry): Nothing specific, across the board
Phone Number: +91 80 4172 8164, +91 99001 55394
E-mail: dineshdivekar(at)yahoo.com
Willingness to travel: Yes anywhere
Long/short term projects: Will handle and has been handling already
Areas of training: Soft Skill and Behavioural Training

My Training e-Brochure is attached.
Thanks,
Dinesh V Divekar




S .C.Gautam
Email;

Address: H -20A, H .W.P Colony
P.O-Rawatbhata, via-kota (Raj.)
Ph. 01475-233505, 9460742721(M)
OBJECTIVE;-
I look forward your esteemed Institution as my destination, to Use my potentialities.

ABOUT MYSELF:

I am a personality development trainer ,making people aware to develop, sharpen ,reinforce ,"Self-Management Skills", to play their role in effective & efficient manner in every sphere of life .I design and tailor the modules which are potent to human excellence, may it may be in institution or any career related challenges or organization .
Pursuing degree programme related to science of human behavior
NAME: Sumitra Mishra
City of residence: Bangalore (Karnataka)
Years of experience: 2+ (Industry experience) and Training
IMRB-Market Research
I4infotech-Information Services
BIITM (BPUT)- Academic -Lecturer for MBA students
Domain specialization (industry): All and educational institutions
Phone Number: 09972144733
E-mail:

Long/short term projects: Open to all projects

Areas of training:
Broad Categories
Communication Skills
Language Development
Speaking
Writing
Listening
Reading
People skillsPublic speaking
Presentation
Business Communication
Polite digital conversation
Writing for Specific purposes
Group Discussion and Interview
Corporate environment and sensitization
C2C- Campus to Corporate
PPT- Pre Placement Training
As the Thank You tab has been removed from the site, I am unable to personally thank each one of the repliers.:(
So , I post this to THANK ALL WHO HAVE POSTED THEIR DETAILS AND THOSE WHO WILL.
Lets keep the ball rolling.:)
Please inform others whom you know-trainers and practitioners who are members of CiteHR to post their details on this forum.
Regards,
Sumitra

This discussion thread is closed. If you want to continue this discussion or have a follow up question,
please post it on the network
.
Add the url of this thread if you want to cite this discussion.