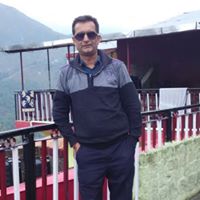 Cite.Co
is a repository of information and resources created by industry seniors and experts sharing their real world insights.
Join Network
Good MorningCan Any body tell me the pocedure to take factory license under factory act or other for new factoryPlz its very urgentThanksVinod
From India, Delhi
please find the attachment it may help you to solve your problem
From India, Hyderabad
Can anybody tell me the pemrmission required from Govt. dept. for set up the milk plant in haryana. Best regards Jyoti
From India, Delhi
Corrent any company apprentice future not a iti exam attend after practical 3 year course
From India, Chandkheda
If plan approval letter miss and not upload site any problem in get factrory license
From India, Thane
Plz send me the ppt of current factory acts
From India, Kolkata
I just want to know about the rules of white washing in factory. Means every year, every four months or every two years.
From India, Jalalpur
This discussion thread is closed. If you want to continue this discussion or have a follow up question,
please post it on the network
.
Add the url of this thread if you want to cite this discussion.