Swastik73
Human Resource And Industrial Relations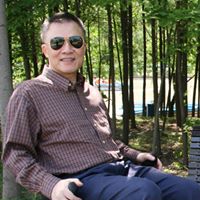 PRIME SPONSOR
-
FACTOHR
- Payroll Software with GPS Enabled Attendance, Travel, Performance Management, HRMS.
Explore Features
I am attaching a booklet of safety signs which I got free from
www.easyhr.com
. I hope you find it useful.
Kind Regards,
SC
Cite.Co
is a repository of information created by your industry peers and experienced seniors sharing their experience and insights.
Join Us and help by adding your inputs. Contributions From Other Members Follow Below...

As my industry is chemical one, and we are using fire prone chemical, i am badly needed the slogan to generate safety awareness among collegues.
Thanks and regards
Rajeev Gour


Accident prevention, provision of a safe working environment and property protection are the responsibility of every manger, supervisor and employee.
Since these safety signs are general in natures, more specific procedures must be developed for each facility. Consequently, all management personnel must continually review activities within their area of responsibility to insure application of basic safety and health principles.
Best regards to all CiteHR Members,
John

hmm
m doin an assignment whr i am asked 2 make a poster related to safety in chemical industrys...can any1 mail me some good slogans nd some good pictures so tht i can make a good poster out f it!
waitin 4 some1's reply :)
PRIME SPONSOR
-
TALENTEDGE
"Interactive Anywhere Learning". Executive courses from top reputed institutes like IIM, XLRI, MICA.
View Courses