Swastik73
Human Resource And Industrial Relations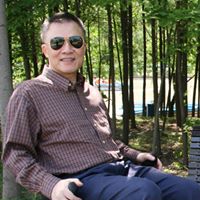 Cite.Co
is a repository of information and resources created by industry seniors and experts sharing their real world insights.
Join Network
Dear All,
I am attaching a booklet of safety signs which I got free from www.easyhr.com. I hope you find it useful.
Kind Regards,
SC
Hi :) , Hey u guys have fwded sumthg really amazing, its really useful.... Regards Preeti...
Indeed ........... great slogans ..... MAKES ONE USE THE RIGHT WAY ........ THE STRAIGHT WAY......... FOR A PLEASANT LIVING ALL THE WAY......... REGARDS.. RADHAKRISHNA MANIPAL,KARNATAKA
Dear All, If all members who have downloaded the file use them in their Offices and Factories I will feel my job is done. Regards, SC
I regret to say that I am unable to open the file attached with the mail
As my industry is chemical one, and we are using fire prone chemical, i am badly needed the slogan to generate safety awareness among collegues.
Thanks and regards
Rajeev Gour

I saw the safety slogan KNOW SAFETY, NO PAIN NO SAFETY, KNOW PAIN at the working site of Dubai Metro. Sathyanadh
Hi, SC,
Accident prevention, provision of a safe working environment and property protection are the responsibility of every manger, supervisor and employee.
Since these safety signs are general in natures, more specific procedures must be developed for each facility. Consequently, all management personnel must continually review activities within their area of responsibility to insure application of basic safety and health principles.
Best regards to all CiteHR Members,
John

hello everybody i am working in manufacturing industry i need safety slogans & posters in marathi could anybody tell me where can i get it. with regards mangesh.
heyy guyzz...need some1 to help me out
hmm
m doin an assignment whr i am asked 2 make a poster related to safety in chemical industrys...can any1 mail me some good slogans nd some good pictures so tht i can make a good poster out f it!
waitin 4 some1's reply :)

Hiii.. guyzz. urgently i need safety slogans to conduct national safety day in our company...can any one help me please snd to my mail id Yogiraj225@gmail.com with regards Naresh chowdary K
This discussion thread is closed. If you want to continue this discussion or have a follow up question,
please post it on the network
.
Add the url of this thread if you want to cite this discussion.