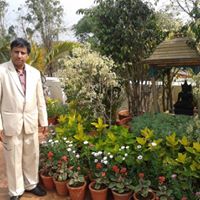 Cite.Co
is a repository of information and resources created by industry seniors and experts sharing their real world insights.
Join Network
I know few topics which are useful for Middle level and Senior Level Managers
1. Strategic Communication Skills
2. Leadership Development
3. Integrated Goal Setting
4. Effective Team Building
5. Conflict Management
6. Project management
7. Implementation Policies
8. Budgeting and controlling
9. HR Policies and Practices
10. Assertiveness Skills
11. Value system
I suggest our senior members in HR field to enlighten us more about these topics and any new topics related to Middle and senior level managers
Ramakrishna Tanikella
Ph 9399994036
From India, Hyderabad
Dear Mr Ramakrishna Tanikella,
Your list covers most of the modules but not all. I have attached my Training e-brochure. You can go through this and find out that few modules like Negotiating skills and Mentoring are not covered. You can add them.
Thanks,
Dinesh V Divekar

From India, Bangalore
This discussion thread is closed. If you want to continue this discussion or have a follow up question,
please post it on the network
.
Add the url of this thread if you want to cite this discussion.