ankit_chaudhari

1
Hello Everyone, What is Stratergic Human Resource Management? Please Do let me know the if any difference in HRM and Strategic HRM.
From India, Rajkot
PROFESSIONALS AND BUSINESSES PARTICIPATING IN DISCUSSION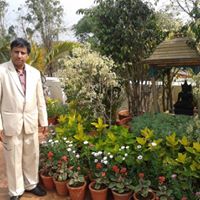 Use factoHR and automate your HR processes
Mobile-first hire to retire HR and Payroll software that automates all HR operations and works as a catalysts for your organisational growth.
Gia_adi

2
Hi ,:-P:-P:-P i m sending u manpower planning ppt. go through it & let me knw d feedback:confused::confused:
From India, Mumbai
Ramakrishna Tanikella

1
It is a great effort on your part to give us information about Man Power Planning, HRP, Job analysis etc. Thank you very much Keep moving all the best Ramakrishna Tanikella
From India, Hyderabad
ankit_chaudhari

1
Hi GG, Thanks for giving valuable information actually i am planning to takeup post graduate diploma course in strategic HRM so now i think the course will be helpful for me.... Thanks GG...
From India, Rajkot
I have to submit Stragic Human Resource Management project in this week. Pls send me Word file of Stratagic Human Resource Management so i can make PPT of that. Pls friends help me.
From India, Mumbai
hi....can anybody help me in understanding the difference between STRATEGIC HRM,HRM STRATEGIES, and BUSINESS HR....what are the different roles and responsibilities and the demarcation line under each heads...
please help.
sushmita.
From India, Calcutta
HI my name is novia i have assignment from my lecture about general motor case about the strategy of human resource, there any body can hel p me tank you please help novia
From Indonesia, Padang
seema jindal

2
Hi,
HRM is something that includes operations part of HR like employee mangement, leaves management, salary processing, grievances handling , enry and exit management, induction, orientation programs, training and development, and other HR relatd works that involves lot of interaction with people.
Startegic HRM is basically includes ORG Design, ORganisation development, manpower planning , org structures , gap anlaysis of current and strategic structures, setting of JD's and KRA's for each position (open and closed), Employee profiling in terms of organisation profiling and operations profiling that covers security and risk as well.
I hope it will help you out....pls revert back in case of any query
Regds,
Seema
From Malaysia, Kuala Lumpur
In my token contribution, I would say strategic hr is a sub-set of hrm. Hrm examines relationship betweem employees and organisation which includes administration , performance etc. but strategic focusses more of linking hrm strictly with performance without emphasis on adminstration.
From Nigeria, undefined
If you are knowledgeable about any fact, resource or experience related to this topic - please add your views.